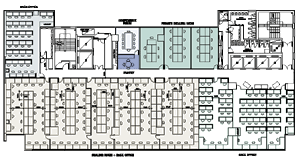 Computer banking recovery center
Raised floors are used for server cabinets, which are 1/4th higher than the industry average. In the same building other sensitive network operations are present and use similar facilities:


Business continuity and computer recovery centers.
Tier-1 physical Backbones.
International Optical fiber end-points with terabit capacities.
Government data center.
Physical description and snapshots
Flooring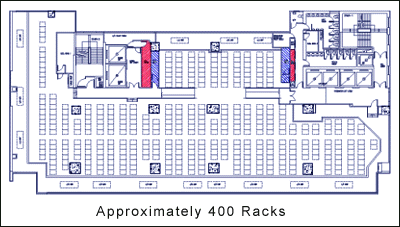 Sample Floor Plan